Krista Wilson Klein - Team Coach
Krista Is the head coach and founder of the G.C. Diving team. Established in 1994, the team has evolved from a simple learn-to-dive program, to one of the fastest growing competitive diving organizations in the country. The growth came through strategic decisions to expand summer lessons, add a 3 meter springboard, and develop trampoline and dryland conditioning. With this full array of training tools, G.C. Diving is positioned to produce Nationally recognized divers with the goal of college scholarships
and Olympic Dreams. Several G.C. Divers have already qualified for Winter and Summer Junior Olympic National Competitions and are Nationally ranked.
Krista began her own diving career at the age of seven. Coached by her mother Ida, she won the Junior Olympic National Age Groups Championships three times and was World International Age Group Silver Medalist two times. In her senior diving career, Krista attended Southern Methodist University on full scholarship. Under SMU coach Jim Stillson, she won six Southwest Conference Championships, was college All-American and won the NCAA Championships twice. As a three-time U.S. Senior National Champion, and member of the United States National Diving Team from 1988 to 1994, she represented the United States in Diving competitions around the world including trips to: Spain, Mexico, China, Russia, England, Canada, Australia and Germany.
In addition, some of the honors Krista has received include:

1991 NCAA Diver of the Year Award


1990 and 1991 Dallas All Sports Association Champions Award


1990 and 1991 SWC Scholar/Athlete award


1991 GTE Scholar/Athlete award


1991 Southwestern Methodist University Scholar/Athlete award


1991 Texas woman of the year award


1991 NCAA Post Graduate Scholarship award


1992 Who's Sam Award - exemplifying Integrity, Sportsmanship and high Moral Character

Krista enjoys the strong support of her husband, Jeff, and her four children, Regan Lee, Bryce, Carson, and Reid. Krista met Jeff at SMU, where he competed on the swim team, and they have been married since 1991.
Jeff Bro - Team Coach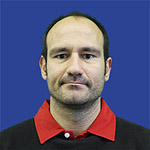 In August 2003, former Nebraska diver Jefferson Bro decided to leave his position asinterim coach of the Huskers dive team to join Krista Klein and the GC Divers team.
A 1991 graduate of Lincoln Southeast High School, Bro was a four-year letter winner for the Huskers from 1992 until 1995. Bro graduated from the University with a double-major in political science and history.
While at Nebraska, Bro helped the Huskers to three consecutive Big Eight titles from 1992 until 1994. In 1992, Bro finished seventh on both the one and the three-meter springboards. At the 1995 Big Eight Championships, Bro took home the bronze medal in the three-meter springboard with a score of 497.60 and was fifth in the one-meter with a score of 436.20. Bro also qualified for the 1995 NCAA Zone D Diving meet.
During his time with the Husker divers, Bro also worked with the Nebraska Aquatics Diving Club with divers from age 10 to age 17. Bro worked with the club since 1995 and has sent many divers to regional and national competitions.
Before being named the Husker's interim diving coach, Bro worked for the Nebraska Department of Revenue serving as an aide in the Nebraska State Legislature. Bro was responsible for writing and keeping fiscal notes for the various bills that were passed through the Legislature. Bro also did research for the Nebraska Tax Research Council, and had articles published in newsletters.
Ida Wilson - Team Coach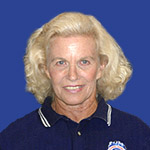 Ida has been coaching for many years and is very proud of having created the Crown Valley Diving team in Southern California. The Crown Valley Diving team has become one of the outstanding age group teams in the nation and is now coached by her son Curt Wilson., himself a champion diver. Ida also formed the "Fight Smog Jog" running club which grew to 175 runners. Their running goal was to run in the Palos Verdes Marathon. Ida ran and competed in the P.V. Marathon (26 miles, 385 yards) six times.
Ida has competed in the Masters diving program since 1976 and has won 23 masters Nationals Diving Championships and won the 1990 Pan Pacific International Masters Games. She was the coach of the International Age Group team of the United States in 1989. Ida was on the staff of the 1984 Olympic Games in Los Angeles and the 1988 Olympic Games in Seoul South Korea.
As a result of Ida's experience and "know how" she was asked to be the Chairperson of the United States Diving Grassroots program. She has been instrumental in all phases of developmental diving and has trained divers at all levels.
Ida had special coaching training under Olympic Coaches, Glenn McCormick, Dick Kimball, and Dr. Sammy Lee. She has been part of the United States Diving "Mentor" program, a program to develop new and advanced techniques in diving. During her coaching career Ida has trained 14 divers who received scholarships for diving to various Universities and the Air Force Academy. Ida has been part of the GCDivers program since 1996 and continues to enjoy that roll along with daughter Krista and son Kevin.